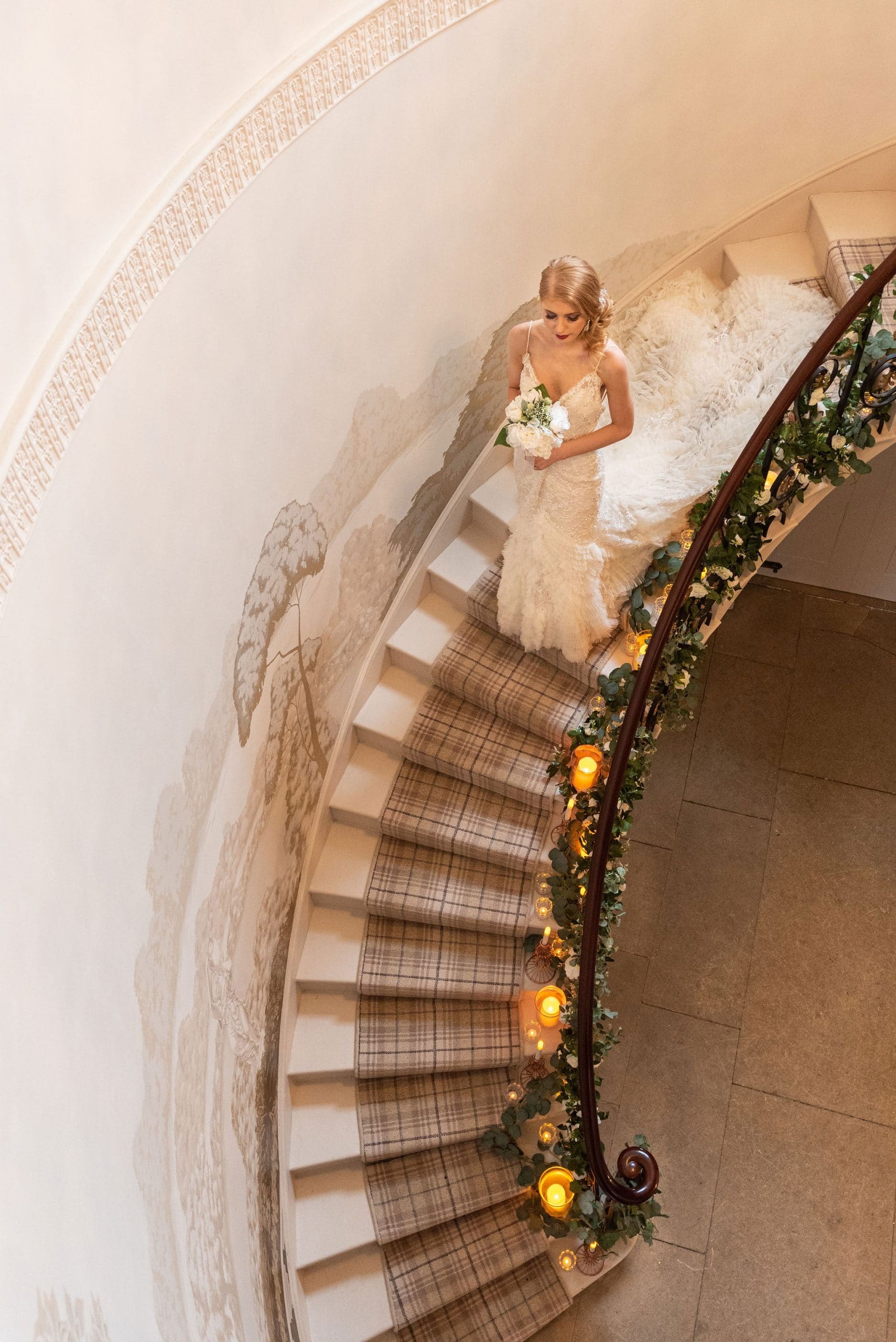 Bridal
Once you have made the decision to use the services of a professional, organising a trial in advance is definitely recommended. This is your time to discuss and cover all of the queries you may have regarding your hair and make up.  It is also to see what suits you and to make sure what you are envisioning is practical and suits your hair and skin type.  Mood boards, photos and any other references that you like are always good to have to hand.  There are plenty of ideas and inspiration in the photo galleries to guide you and Dawn is always happy to discuss any looks that you think will fit your dress style, colour schemes and your comfort zone.   Dawn can also advise on a time schedule that you can share with your bridal party, photographer and anyone else involved in your wedding preparation.
Throughout the trial Dawn will be able to offer her professional advice and support to ensure you accomplish a look that is perfect for you.  Dawn can also give you advice on skincare leading up to your big day.
It  is also a good idea to bring along your hair accessories and your veil if you have already purchased these items.  Wearing a plain white top during the trial is recommended, as this will help to give you a greater sense of how the hair and makeup will look.
Once you have decided on your chosen make-up, hair or both, photographs will be taken and products will be noted to make sure that this is re-created for you on your wedding day.  These hair and make up images are also a lovely keepsake as part of your wedding day preparations
When booking a make-up trial a £50 booking fee (non-refundable) is required to reserve your wedding date in Dawn's diary. This deposit will then be deducted from your final invoice.
Make-Up Trial for Bride - Appointment time is one and a half hours
£80.00
Hair Trial for Bride - Appointment time is one and a half hours
from £80.00
Make-Up Trial Bridesmaids/Mother of the Bride/Groom
£60.00
Hair Trial Bridesmaids/Mother of Bride/Groom
£60.00
Lashes - strip or inserts
£10.00
Your Own Lashes Applied
£5.00
Should you require a more complicated hair style then extra charges will apply (i,e, Hollywood Waves)
Relax!!!! You are in safe hands.
On your wedding day, you want to feel your most beautiful.  Dawn uses only the very best premium brands of makeup and hair products to give you the confidence that it will last through your entire day from start to finish.
Dawn will arrive in good time and help you through your morning prep to ensure that you and your party are ready on time.  If you have a larger bridal party, Dawn has access to other highly qualified hair and makeup artists who can assist.
To guarantee your day goes according to plan and is as relaxing as possible Dawn will make sure that everything is prepared and organised. You will receive a time schedule prior to the wedding day so you and your bridal party will know exactly what time and for what service they are needed and to share with your photographer.
Last-minute make up touch-ups will be made and hair accessories placed into your hair before you leave for the ceremony, to ensure you look your best in your photographs.
Prices include all finishing touches, i.e. fascinators, veil, hair jewellery etc.
Should an assistant be required due to large numbers and time constraints on the morning this is charged at £75.00.  For bridal party services of 5 or more this will automatically be added.
Make Up each additional person in Wedding Party
£65.00
Hair - each additional person in Wedding Party
£65.00
Hair and Make Up BRIDE ONLY on wedding day
£300.00
Flower girl hair service (under 10) is for simple curls or braids only and limited to 25 mins maximum
£25.00
Your Own Lashes Applied Wedding Day
£5.00
Hair Padding starts at
£5.00
Hair Extensions - Full head from
£75.00
Hair Extensions - made bespoke for style i.e. for buns/ponytails half set from
£50.00
Incorporating your own hair extensions into your style
£30.00
Lashes either inserts or strips per person
£10.00
Want to learn how to apply your own wedding day make up? Ideal if you are getting married abroad and want to be able to do your own make up to last.
Dawn provides a two hour session which includes skin preparation, concealing, contouring, choosing the right colours and most importantly how to make it last all day!
NOW ALSO AVAILABLE!!! One to One and group workshops for other bridal hairstylists or make up artists to upscale their skill levels.
2 Hour Make Up Masterclass
£150.00
Workshop price on application
POA